SYNOPSIS
"While plenty can be said about the current state of American politics, From Deep suggests at least one place where democracy perseveres in its most idealistic form: on the playground, and in the streets." – Pasha Malla, The Globe and Mail

Basketball is everywhere in American life. It can be found on driveways and playgrounds, in gyms and alleyways and backyard courts, across all avenues of popular media, and, recently, at the White House. Its style has been absorbed into mainstream fashion, language and music. Todd Boyd writes that the merger of basketball and hip hop "stands at the forefront of all that is hip, cutting edge, and controversial in contemporary American society." The confluence of new media, marketable stars, compelling social narratives, and changes in the cultural landscape have made basketball the sport that most defines our current moment. Since its invention as a means for taming aggression during the long New England winters of the late-1800s, to rise of Dr. J, the slam dunk, and the integration of urban style into the pro game in the 1970s, to its emergence as the 21st century American pastime, basketball has become a shaping force in American life and a global phenomenon.
From Deep documents the presence of basketball within the sociocultural landscape of contemporary America. Combining self-shot "moving snapshots" of the game in its everyday form with a wide array of archival footage, highlight reels, movie clips, commercials, music videos, video game recordings, and found material, this audiovisual essay offers a layered, non-linear perspective on the merger of basketball and hip hop culture, focused through the wide angle lens of the game's history.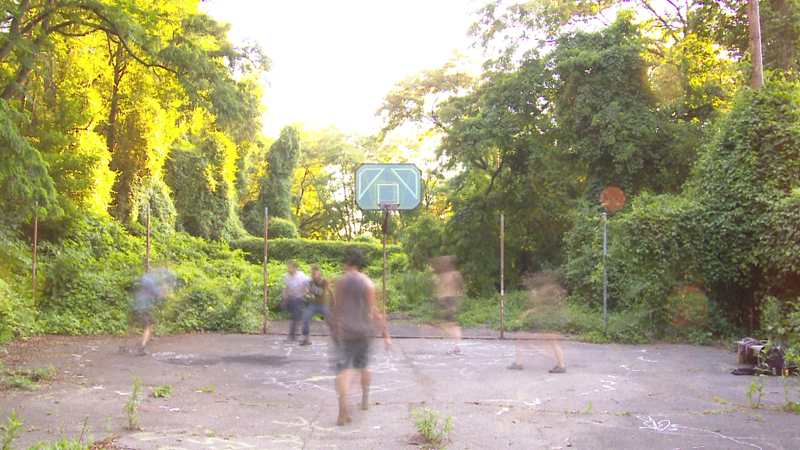 BIOGRAPHY
BRETT KASHMERE is a Canadian-born, Pittsburgh-based filmmaker, curator, and writer. Combining traditional research methods with materialist aesthetics and hybrid forms, Kashmere's experimental documentaries explore the intersection of history and (counter-) memory, popular culture, geographies of identity, and the politics of representation. His 2006 video essay, VALERY'S ANKLE, which examined the spectacle of hockey violence in North American media, has screened internationally at festivals, microcinemas, cinematheques, and galleries, and was named one of the top ten "Underseen, Underdiscussed" films of the decade in CINEMA SCOPE magazine. FROM DEEP continues his foray into the skein of sports, identity, and nationality. www.brettkashmere.com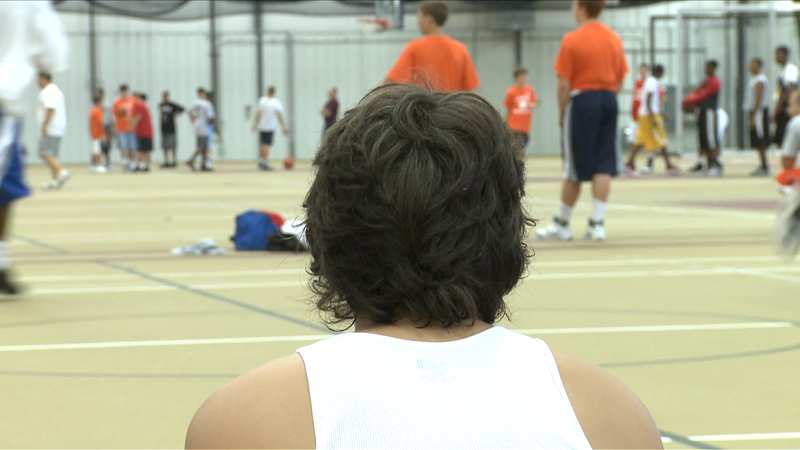 PROJECT CREDITS
CONCEPT / EDIT / PRODUCTION: Brett Kashmere

CAMERA: Toby Waggoner
SOUND: Jeremy Fleishman
MUSIC DIRECTION: DJ /rupture
LOCATION RECORDING: Cody Darling
NARRATION: Trent Wolfred and Art Terry
VOICE-OVER CASTING: Nancy Mosser
GRAPHIC DESIGN: Burke Miles

WEBSITE: Theo Anthony

FINANCIAL SUPPORT: Canada Council for the Arts, Oberlin College Faculty Grant